The company participated in the 12th National Academic Conference on Psychiatry
From September 11 to 14, 2014, the 12th National Academic Conference on Psychiatry of the Chinese Medical Association, organized by the Psychiatry Branch of the Chinese Medical Association and undertaken by the Shaanxi Medical Association, was held in Xi'an. The number of registered participants in this conference reached more than 1,700. .
With the theme of "Integrating Psychology and Drug Therapy to Obtain the Best Clinical Benefit", the conference focused on the pathological mechanism of mental disorders, comorbidities, substance dependence, drug therapy for schizophrenia and bipolar disorder, cognitive behavioral therapy, etc. A wealth of thematic academic exchanges have been carried out. The conference invited Professor Yu Xin, Professor Shi Shenxun, Professor Zhao Jingping, Professor Huang Chirong, Professor Jing Jin and other famous scholars at home and abroad to give academic reports. This conference is of great significance to the discipline development and personnel training of psychiatry.
The company participated in the image display of the booth and held the "Oranzhi" satellite conference, and invited Professor Lu Zheng from the Shanghai Mental Health Center to give a special academic report on "long-term maintenance treatment and drug selection for schizophrenia". This is the first time the company has participated in a national psychiatry conference. Both the booth and the satellite conference have attracted many participating doctors, and have won wide recognition and support. It is a firm step for the company to implement the strategy of focusing on the field of psychiatry and its long-term development. step.
Conference site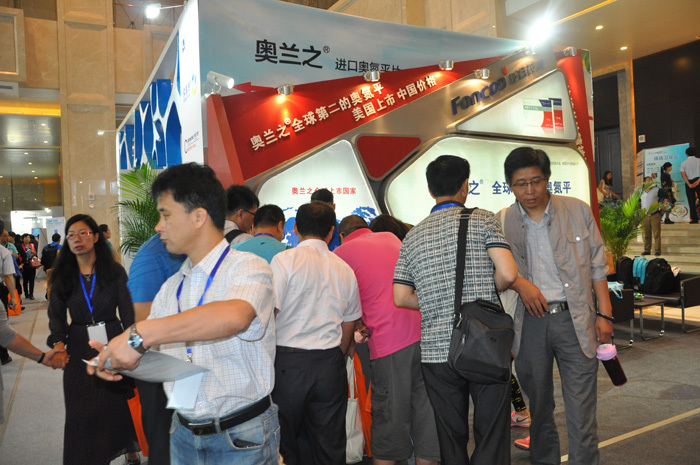 Booth
Satellite Symposium