2017-Foncoo Public Welfare-Caring for the mentally ill
In December 2017, the company contacted the Changge Psychiatric Rehabilitation Hospital through the Henan Disabled Persons Welfare Foundation, and provided 8 poor mentally ill patients with a one-year drug treatment fee of 50,000 yuan in the form of donations. The purpose of this public welfare activity is to help mentally ill patients receive timely and effective treatment, and to help the families of poor patients reduce the burden.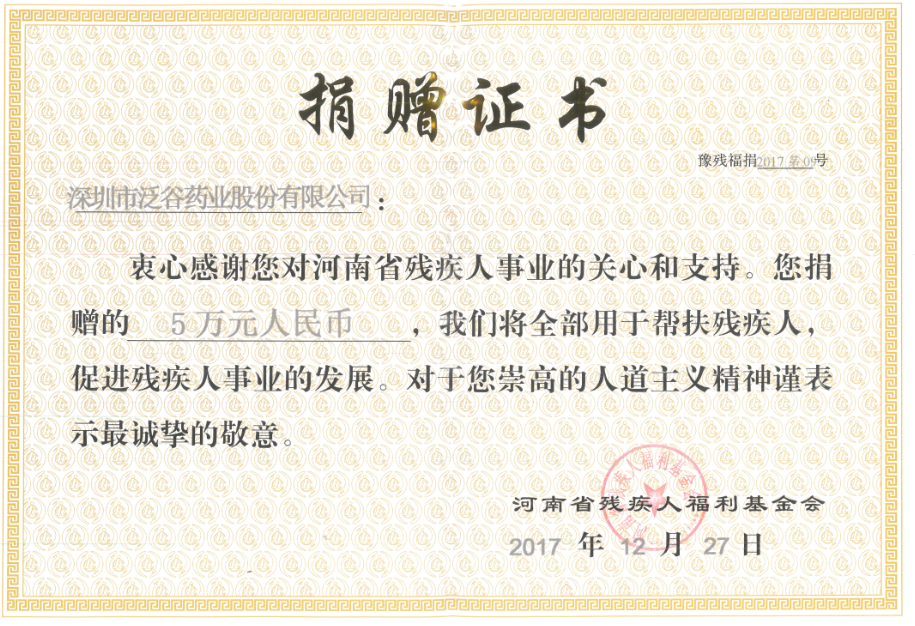 Room 1502-1506, Building D2, Nanshan iPark, No.1001 Xue Yuan Boulevard, Nanshan District, Shenzhen, China.

Follow Us
---
© COPYRIGHT 2021 Shenzhen Foncoo Pharmaceutical Co., Ltd. ALL RIGHTS RESERVED